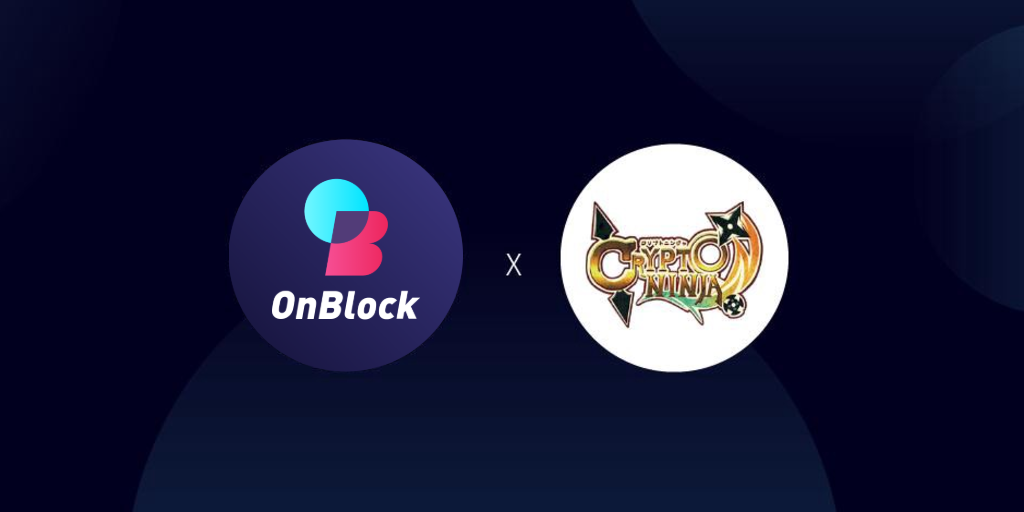 Now you can play CryptoNinja in onBlock! onBlock lets you play DApp games without having a wallet. You can register for onBlock with your phone number only and you can easily connect to the blockchain network.
onBlock site is here.
Also we are running a very special campaign!!
Register for onBlock and play CryptoNinja before June 3rd to get 5000EG!!
You can get daily login bonus, 1000EG everyday as well!
Play CryptoNinja everyday and get the daily bonus, 1000EG !!!
*May, 14, 2019 updated: CryptoNinja ranking page is now open!! You can now see the Castle and Ninja rankings based on their win counts, win rate!!
The site is below.
https://ranking.cryptoninjagame.com/
*May, 7, 2019 updated: Now unused traps remain in the defeated castles so that the castle owner can reuse them. Also, users now don't have to pay EG again when they reset traps to the castles before they are defeated by another user's ninja.   
Go to this page and start now!!
Also we have some random campaigns on Twitter!
So don't  miss the updates from us!!!